Reinhard Keil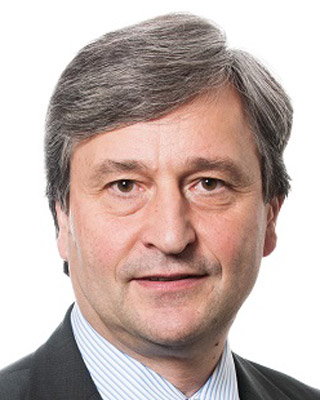 Reinhard Keil is Senior Director of Embedded Tools at Arm. His responsibilities include the definition and strategy of tools for Arm microcontrollers and the CMSIS (Cortex Microcontroller Software Interface Standard). He is founder of Keil Software and co-author of several key software products, such as Keil C51, Keil C166, and µVision. Reinhard continues to influence the microcontroller market and to advance the technology of the embedded space.
Introduction to an Open Approach for Low-Power IoT Development (2020)
Status: Available Now
Today, embedded developers start with low-cost evaluation boards utilizing reference designs that are based on open source software. For rapid IoT device development, scaling of these reference designs to cost-optimized and resource-constrained, high-volume production is critical.
---
Live Q&A - Introduction to an Open Approach for Low-Power IoT Development (2020)
Status: Available Now
Live Q&A with Rheinard Keil following the Keynote presentation titled 'Introduction to an Open Approach for Low-Power IoT Development'
---